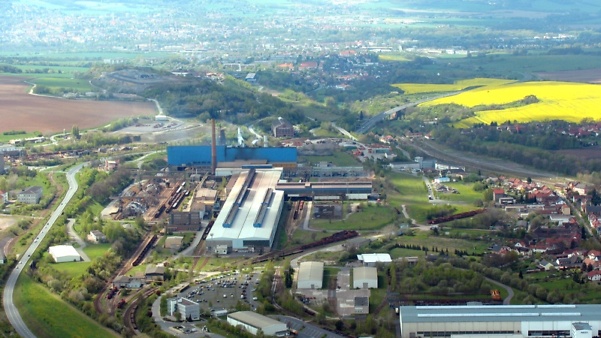 Steel in harmony with its environment.
Protection of the environment is an important component of our daily work. Our environmental management is (in line with DIN EN ISO 14001 "Environment") especially formed around the question "How do the local inhabitants want to live with Stahlwerk Thüringen?" This question has resulted in the following commitments:
We strictly comply with all legal requirements and limits.
We present our plans for investment projects well in advance to the local communities in order to maintain a high level of trust.
We have an open and transparent dialogue with all appropriate authorities.
We continuously scrutinise ourselves for further development and improve-ment especially with regard to our natural environment.
We aim for long-term and sustainable improvements.
The team as a basis for our environmental management
Our environmental management system is supported by all staff of Stahlwerk Thüringen. In particular our appropriate responsible employees, our environmental department as well as the management board take the responsibility for the associated topics. This includes the immission protection, prevention of water pollution, waste, dangerous goods and hazardous substances. This collective consciousness is at the heart of the range of sustainable and future orientated measures implemented on site.