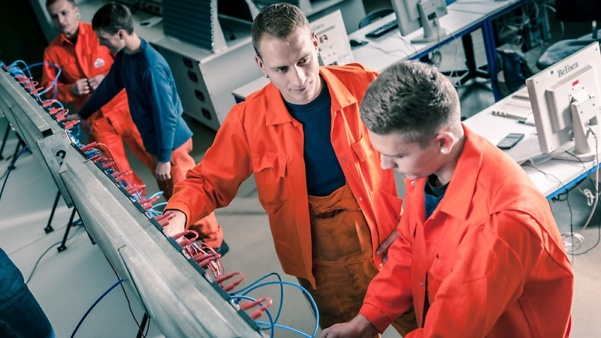 Steel for your further development.
Get to know us and gain confidence in selecting your profession or an appropriate field of study.
We therefore offer you interesting opportunities. We look forward to welcoming you and your application for:
Internships for pupils
Specialised internships
Internship semester
A professional adviser remains at your disposal for any questions. You will get to know various workplaces and departments where you can carry out practical tasks. You actively support our staff and work independently on specific activities.
Furthermore we offer various current topics for Bachelor and Master Theses for students and graduates, especially in subjects of interests to our company such as:
Information technology
Mechanical engineering
Electrical energy and automation
Metallurgy / material sciences
Engineering sciences
We give you the opportunity to work autonomously on an interesting project and during this time we support you in dealing with specific and technical questions. Once your project is completed, interesting job opportunities can be opened up to you.