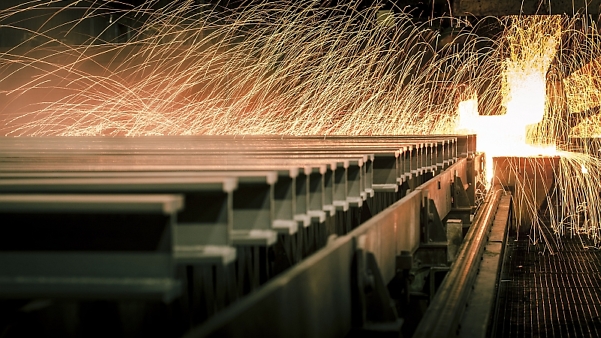 Our comprehensive product portfolio
Our steel product groups:
Our product portfolio comprises IPE and HE sections, U and UPE channels, steel sleepers as well as special profiles. At Stahlwerk Thüringen we produce more than 250 profiles according to various international standards. Our steel is in great demand for applications all over the world. Our portfolio includes the following product groups:
Sections according to customer needs
We offer the following steel grades:
non-alloy structural steels according to EN 10025-2:2004

weldable fine grained structural steels according to EN 10025-4:2004

weathering structural steels according to EN 10025-5:2004

weldable structural steels for offshore constructions according to EN 10225:2009

steel with elevated temperature properties 16Mo3 following EN 10273:2007
Here you can find further information.
In Thuringia we also produce steel for special applications for all over the world.
light sections as weight-optimised section ranges

sections with tight tolerances or modified profile dimensions

production of special profiles according to customer specification, especially steel sleepers for (permanent way material) railway construction

We are a certified supplier for various European railway companies, including the German railway company "Deutsche Bahn AG".

approval for marine applications, such as AH36 and DH36, according to the specifications of international classification societies, among others: Lloyd's Register EMEA, Germanischer Lloyd, Det Norske Veritas, Bureau Veritas, and American Bureau of Shipping

offshore grades with guaranteed toughness properties for steel applications at low temperatures of -40°C and lower

We produce high tensile fine grained structural steels according to EN 10225:2009. Due to its high yield strength, the excellent toughness as well as the good weldability makes it the optimum structural steel for offshore applications.

structural steel 16Mo3 for applications at higher temperatures of up to 400°C with defined material properties

reliable delivery of flexible product lengths to our customers all over the world

The minimum length of our products is 6m and the longest bundle length is 24.1m Sections of 20.2 up to 28.1m can be shipped individually.