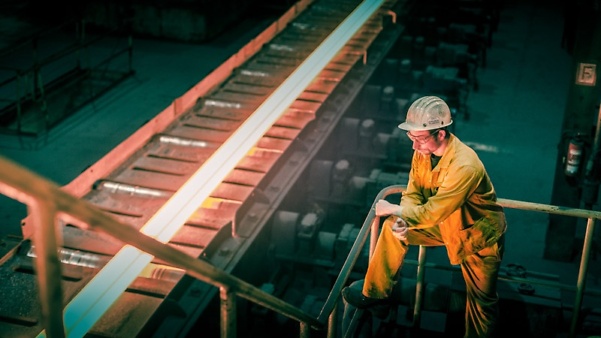 Steel with expertise.
Our knowledge and expertise for highest quality steel
One location: Stahlwerk Thüringen carries out all business activities at a single location; from order processing, to production through to final delivery of the steel to our customers. This range of services enables the optimal steering of our processes and a rapid response to individual customer requirements.
Individual sections: As well as manufacturing to standard specifications we also produce higher quality grades and custom-made sections. These sections are directly developed and produced according to specifications and requirements of our customers demonstrating our openness and flexibility with regard to responding to customer requests. More information about our products…
Own logistics system:
With our competence in logistics, we offer excellent standards for delivery including our own internal railway company. Commitment for us also means meeting agreed scheduled delivery promises. More about our logistics...
Flexible production: Flexibility is one of our special strengths, a quality repeatedly confirmed by our customers. This flexibility is best demonstrated in our production facilities where we are able to react at short notice to the changing priorities for the production of any of the sections from our product portfolio. This means we can respond flexibly to market conditions and production requirements. Our competent team is able to produce low volumes on request whilst remaining profitable. More about our production...
Efficient cooperation: Our production facilities are maintained by an experienced team of engineering staff and skilled technicians. Since all employees have an integrated work ethic, there is a close cooperation between the production and maintenance departments creating another key factor for our efficient steel production.
Interdepartmental cooperation: The high degree of capacity utilization is based on the low down time and reject rate at Stahlwerk Thüringen. This is possible due to the comprehensive experience and the trustful cooperation of all experts. Many employees are trained to carry out their duties at various work stations within their departments, further contributing to our flexibility and operational performance.
Broad experience: Our comprehensive metallurgical experience has been developing since 1872 as the complex knowledge required for the steel production and forming in Unterwellenborn is passed on from generation to generation.
More about our company history...